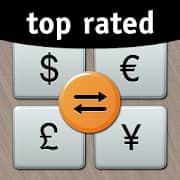 Currency Converter Plus Review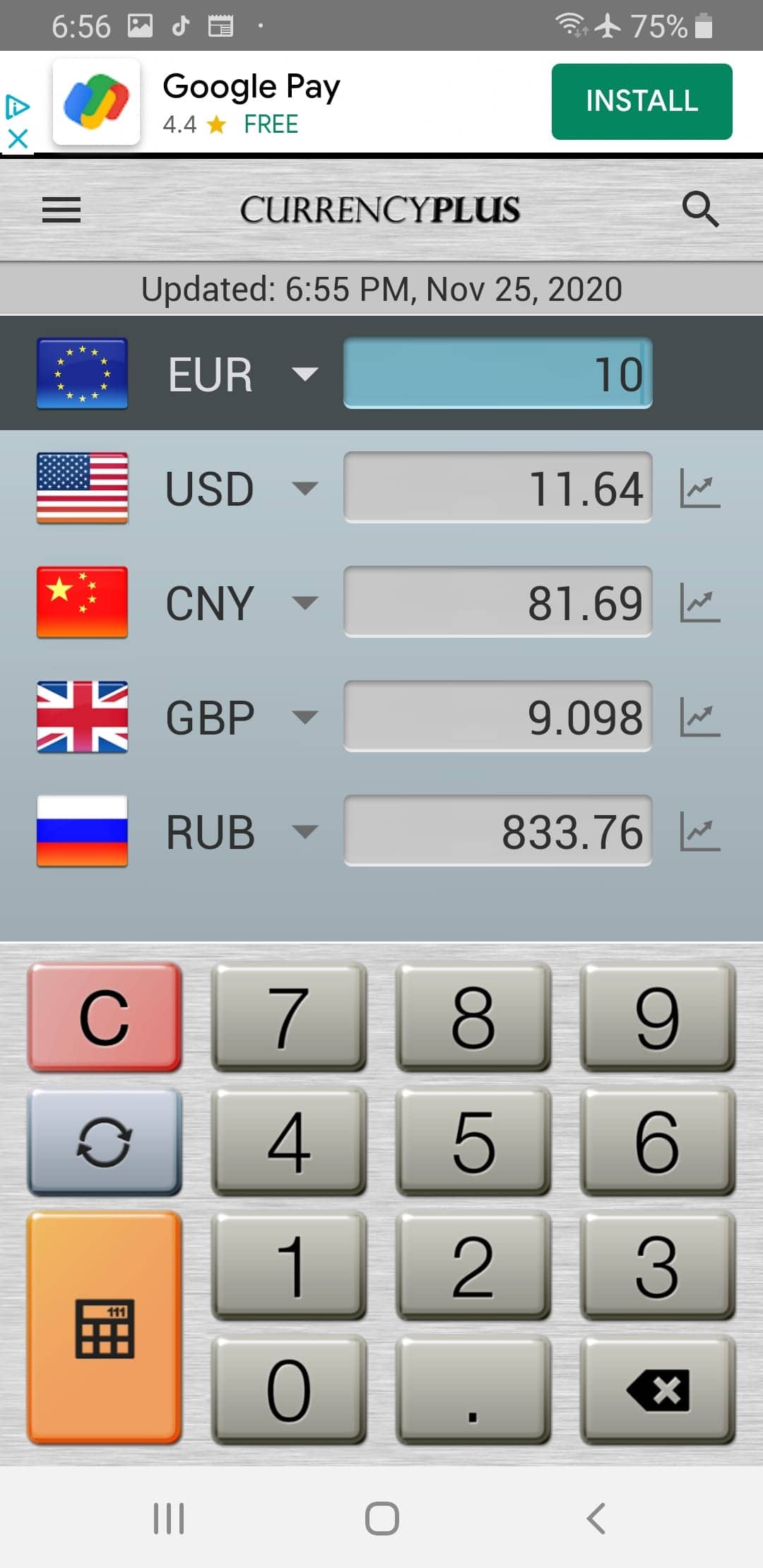 Overview
How many dollars do you need if the price is listed in Euros? Currency Converter Plus was developed to give you that answer on your mobile device. There's no reason to search for charts and calculators. This app keeps up-to-date currency values and can do the conversion for you. It's an essential tool for global shoppers, investors, and international travelers.
Currency Converter Plus was built with features designed to accommodate you in any situation. There's an offline mode that works on airplanes. It will convert any world currency for you, including Bitcoin and precious metals, so if your brain thinks in dollars, you'll always know the equivalent value. You can shop overseas and actually compare prices instead of guessing.
The Currency Converter Plus app was developed by Digital Alchemy. They also offer a Calculator Plus and Fraction Calculator Plus app for math enthusiasts. Go to DigitalAlchemy.us for more.
Features
Instant currency conversions
An easy to use calculator
Convert into even precious metals and others.
Works in airplane mode!
Historical rates and charts
Pros
Very helpful when traveling
Very fast and easy to use
Convert to multiple currencies at once
Users really love this app
Cons
Too many ads
Missing some currencies
Conclusion
This is a must-have app for anyone doing international currency transactions. The best alternative would be various websites, but this app works really well.
Do you like this app?
0 0
Most Popular Apps
Latest Apps
Search APPS by Tags