Updated 05-11-2023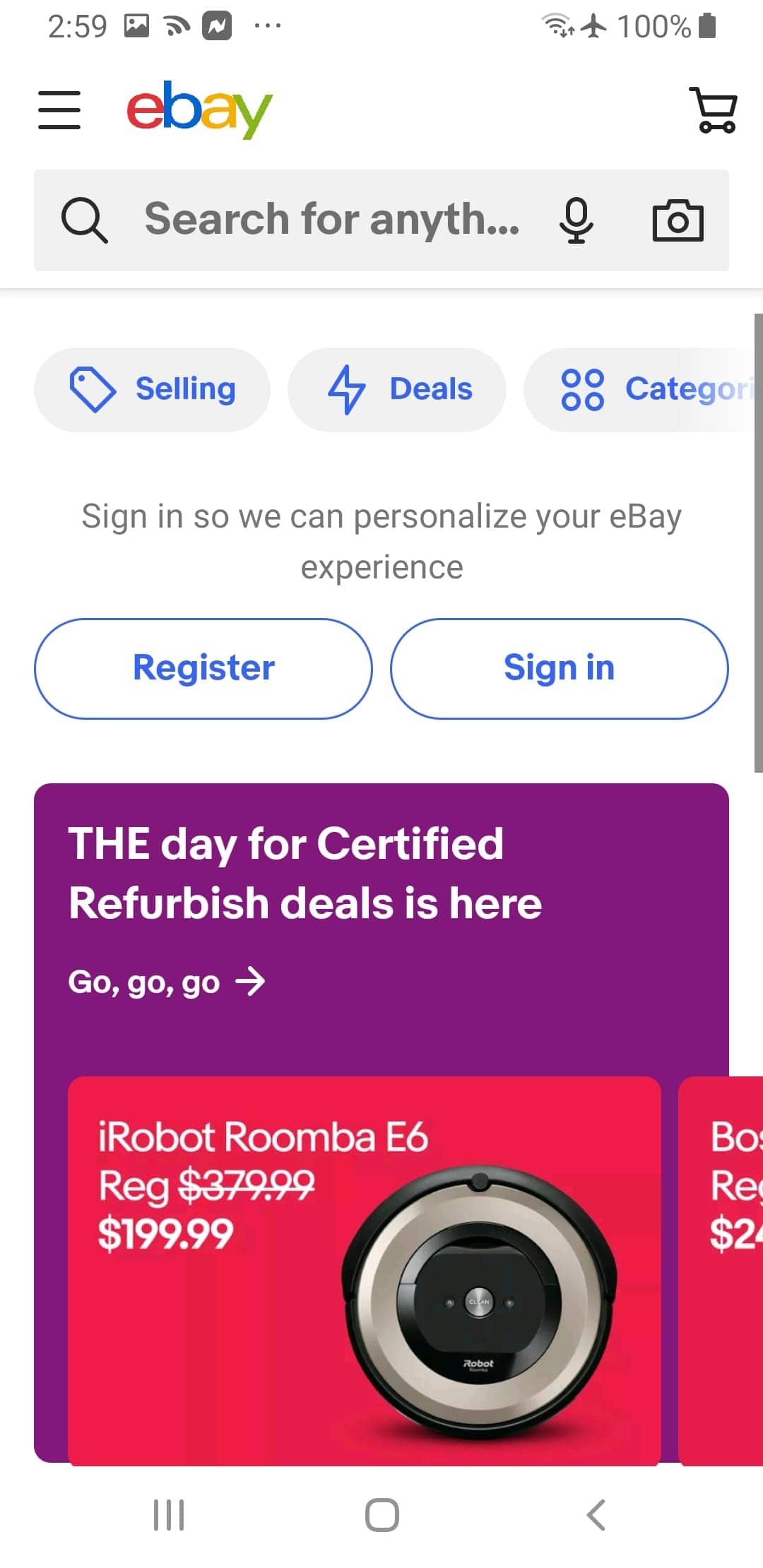 Overview
Hands down, you will always find the best deals on eBay. The eBay Online Shopping app puts those deals in the palm of your hand. Search, compare, buy and sell, all from your mobile device. There are other shopping apps out there, but you should always begin and end with eBay. With over 100 million installs, it's the clear leader in the field.
eBay is ideal for any situation. Search for lawn and garden equipment, furniture, or items for the kitchen and bath. You can get sporting and workout equipment. Find tech and electronics. Look for fashion accessories. You can even buy used car and truck parts. All of these and your favorite hobby and collector's items are on sale at eBay Online Shopping.
Of course, your shopping experience isn't limited to just your mobile device. You can log in to eBay from your desktop by going to ebay.com. Do it now. You'll find something you like.
Features
Save money with shopping deals at your fingertips
DIY, clothes, fitness, tech, home essentials: Do all your shopping online
Buy certified refurb
Used cars & parts
Sell items with ease: Simply scan the barcode & list
Image cleanup: Remove the background of your photos for clearer images
Pros
Convenience of portability.
User friendly.
Large selection for online shopping.
Multiple buying options, bid on an auction, or buy right now.
Free app.
Cons
Most issues noted in reviews were from sellers having difficulties posting items, and receiving notifications that an item sold.
Seller frustrated by the lack of, "all sales final" option.
Issues with sellers deleting their account after completing a sale, leaving the consumer unable to contact them afterwards.
Free version contains ads.
Conclusion

With the eBay app users can buy, sell and save online. Shop deals or list items you want to sell quickly and easily straight from your phone. Features like image cleanup make it easier to take and upload clear pictures of what you have to offer. Anything you can think you need and more, you can find online.
Do you like this app?
1 0
Related Apps
Most Popular Apps
Categories