Updated 05-15-2023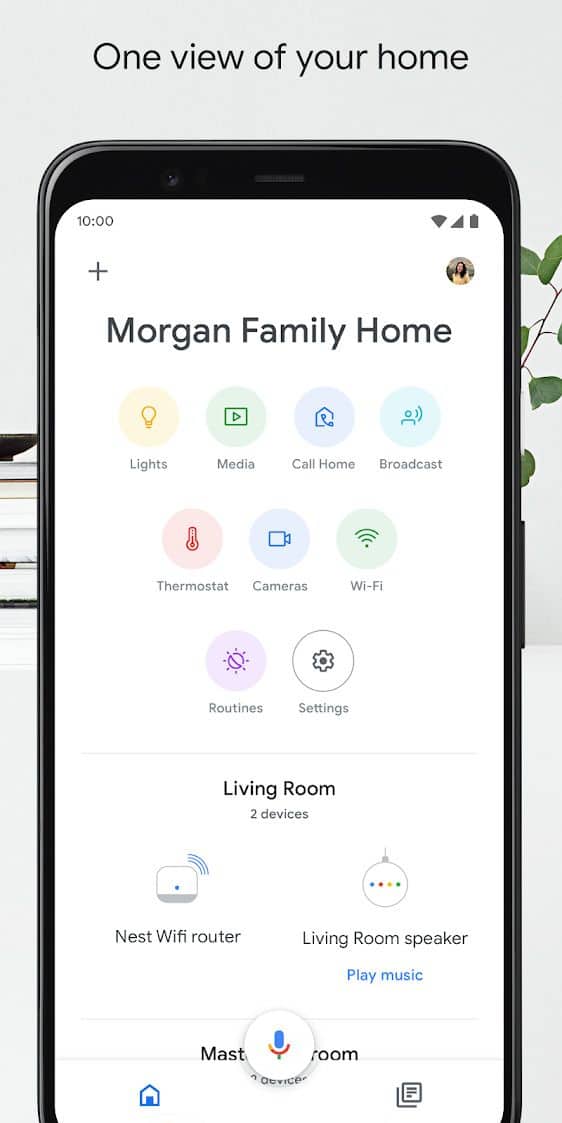 Updates
Thought there have been no recent updates, Google Home is continually updating firmware to ensure the best user experience.
Overview
Google Home allows you to manage many different devices in your home. It allows you to operate a smart home with one simple app. The app supports Google Home devices such as Google Nest, Chromecast, and other connected products. You can manage home lighting, temperature, and device operation.
Google Home can be used to find information on the internet. Anything you can search from a browser can also be found by Google Home. Get news updates, stream live radio, and listen to the weather forecast.
Features
Connects to all your smart home devices.
Has a parental control feature.
Monitor activity in your home by viewing in-home camera.
Voice activated control allows you to turn on and off lights, adjust temperature, listen to music, and much more.
Set lights or other devices to an automatic on and off time.
Check the internet speed and wi-fi connection.
Pros
Makes it easy to control your smart home.
Compatible with all Google products and some generic brand products.
Has an easy-to-use interface.
Cons
Not compatible with all smart devices.
There may be issues syncing with third-party devices.
How does it work?
Download the app and login with your Google account.
Connect to the smart devices in your home.
Sync all your Google products. Some other products may also be synced but the process may not be as easy.
The home screen will show all your connected devices.
Do you like this app?
4 3
Related Apps
Most Popular Apps
Categories