Updated 05-15-2023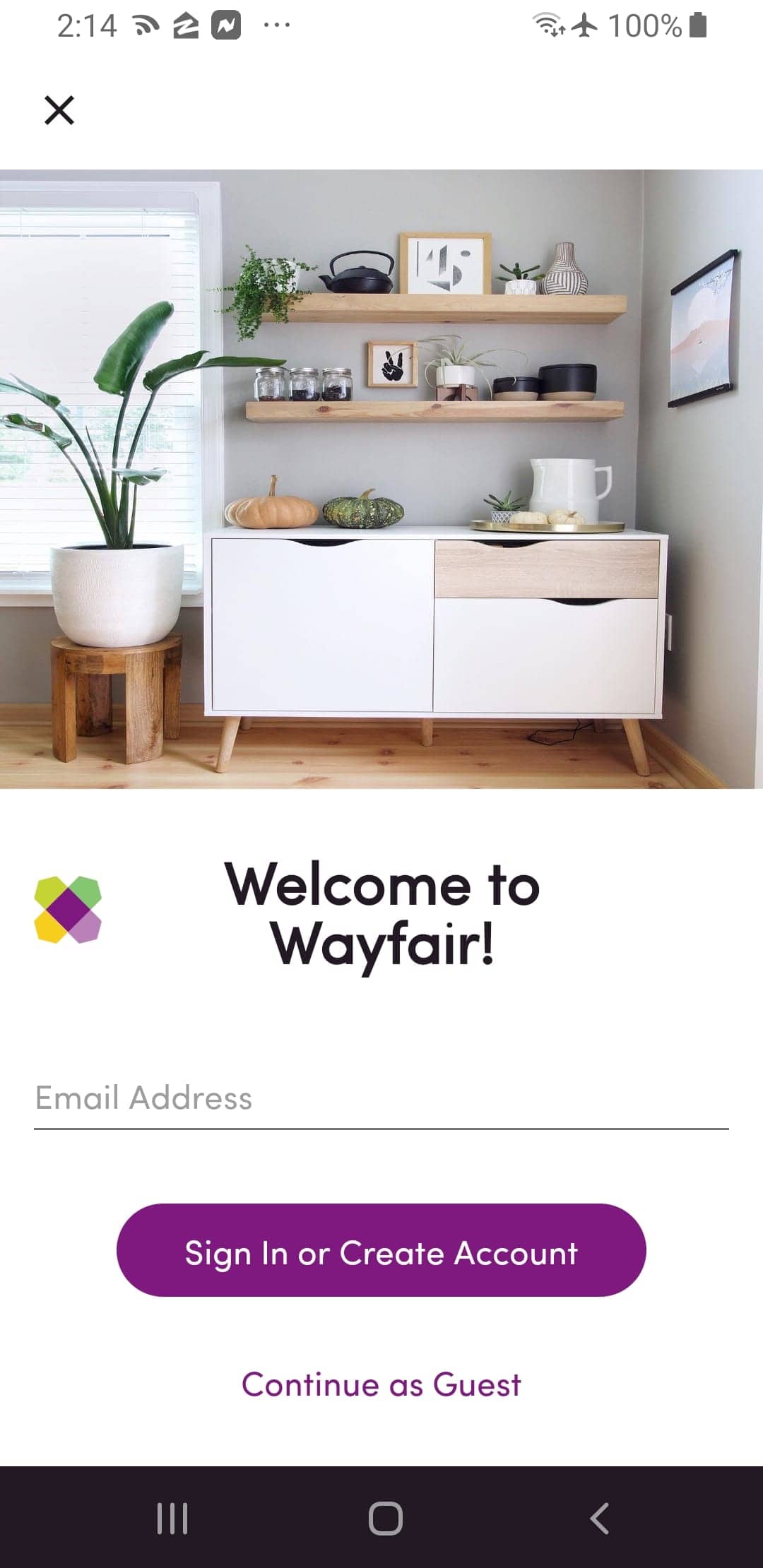 Overview
If you own or rent a home, Wayfair is the place to go to shop for furniture and décor. You can find what you're looking for, in the style you want, for the lowest prices available. Wayfair has one of the largest online selections of home furnishings, bedding, and carpeting. You literally don't have to leave your home to furnish and decorate it.
Looking for a great sale on throw rugs? Need a bureau for your bedroom? How about that dining room table that embarrasses you every time you have company? All of these issues can be resolved on Wayfair. Free shipping is available for any orders $50 or above and the app comes with augmented reality so you can see how your items will fit in your home.
Check out Wayfair.com to see what's available. How many furniture stores would you have to visit to find this selection? You could shop those online, but would you have the comparison and price tools that Wayfair provides? You would not. Wayfair is where you want to be.
Features
Shop for unique products
Limited time sales launched every day
Create a wedding registry
Free shipping on orders $49+
Save items into favorite lists
Pros
App is easy to navigate
Create saved lists for each room of your house so you can view everything you want for that room on one page
Lots of great deals on furniture and decor
Cons
App tends to crash
Can be difficult to find specific items using the app
Conclusion
It would seem that many people like Wayfair, but the app has a ways to go with development. People seem to be frustrated with loading time and links that just produce an error message. While the inventory is unique and plentiful at reasonable prices, many find it easier to use their browser over the app.
Do you like this app?
9 4
Related Apps
Most Popular Apps
Categories