Updated 05-11-2023
| | |
| --- | --- |
| Version | Varies |
| Google Play Downloads | 2,228,927,979 |
| Developer | Netflix, Inc. |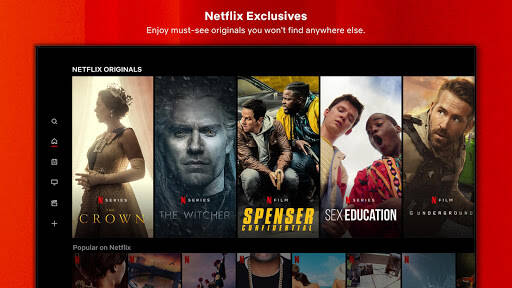 Overview
Looking to watch Netflix on your mobile device? This free app is a perfect complement to your home subscription to Netflix. Take the show on the road or share your Netflix access with other members of the family. The clear leader in digital online content, Netflix has the shows and movies you want to watch, and this app gives you the ability to see them from anywhere.
Are you planning a trip and worried about internet connectivity? You can use the Netflix app to download your favorite shows and watch them offline from anywhere. You can create up to five profiles, so set the kids up with their shows too. There are search and safety functions built in for a "just for kids" experience. They can watch their shows while you watch yours.
Download the Netflix app from the App Store or visit Netflix.com to get started. Content managers are adding new shows all the time and movie producers are now making films that are going direct to Netflix, skipping the movie theatre. Don't miss out on any new releases.
Features
Create up to five profiles for an account.
Search for specific titles, or by genre.
Download titles to your mobile device and watch offline.
Enjoy a safe watching experience just for kids with family-friendly entertainment.
Contains exclusive content.
Pros
Multiple profiles allow for separate personalized experiences based on viewer history/preferences.
Ability to download titles to watch offline, when applicable.
Large selection of shows, movies, and documentaries to choose from.
Convenient as it can be used across multiple platforms.
No ads.
Cons
Not all content is available for download.
Content varies depending on Country or region.
Requires a paid subscription.
Conclusion

With the portability of the Netflix App you access Netflix on your phone or tablet while you travel, commute, or just take a break. The ability to download many different titles in Netflix, enables viewers to use the app even without Wi-Fi or data connection.
Do you like this app?
213 49
Related Apps
Most Popular Apps
Categories