Updated 05-17-2023
| | |
| --- | --- |
| Version | Varies |
| Google Play Downloads | 13,852,969,012 |
| Developer | Google LLC |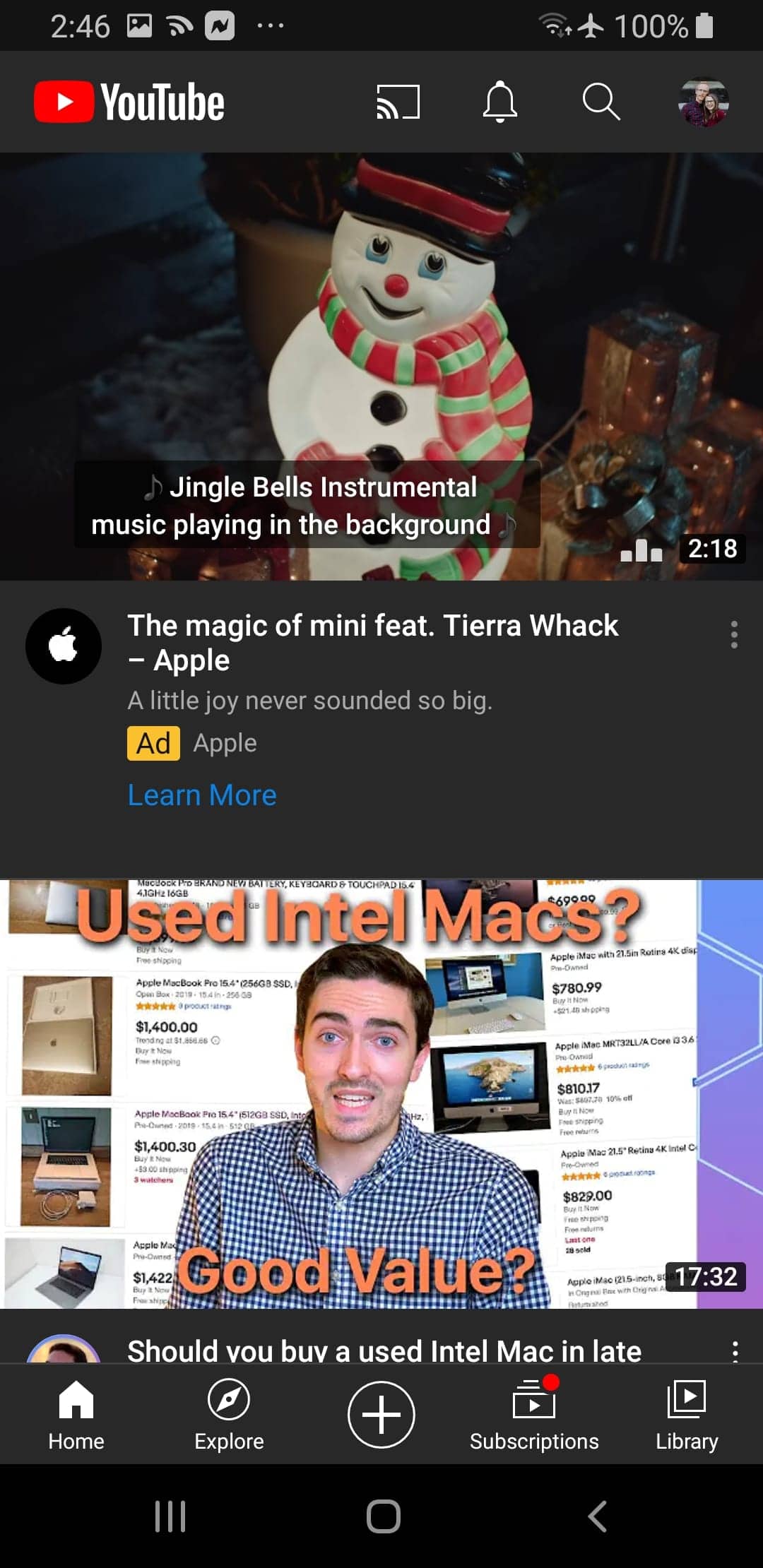 Overview
If a picture paints a thousand words, what can you do with a video? YouTube is one of the world's leading social media platforms. It's bigger than Linked In, Instagram, and Twitter. It gives Facebook a run for their money. And it's the second largest search engine in the world behind only Google, with over three billion searches per month.
Did you know all of that? YouTube is big. It's also fun, informative, and a great addition to the app collection on your mobile device. You can search, save, make lists, or manage your own YouTube channel right from the palm of your hand. If you want to go really big, connect your device to YouTube TV and watch all your favorite shows and movies.
YouTube is a free app. There are in-app services you can choose to pay for if you like, but its standard features on the free version rival those of other apps that charge a subscription fee. Do you love music. Go to Music.YouTube.com to hear all your favorite artists.
Features
Discover new videos on the Home tab with personal recommendations.
On the Subscription tab find the latest videos from Subscribed channels.
Find the videos that you've like before on the Account tab.
Leave feedback to videos you've watched by liking, commenting and sharing videos.
Upload and edit your own videos with filters and music.
Broadcast enables users to seamlessly play videos selected on their device onto their smart TV or linked devices, such as Roku.
When casting to a TV the Play next, or Add to Queue options allow users to set up a series of videos for their enjoyment.
Autoplay, enables users to seamlessly enjoy content based on their views.
While enjoying a video, it can be minimized to allow user to search the next video they want without interrupting the video currently being watched.
Monthly subscription removes ads, enables videos to continue to play in the background or when screen is locked.
Users are able to download videos for offline enjoyment, and have access to ad-free YouTube music.
Pros
Free version available.
Monthly subscription available.
Large selection of video and music content.
Source of educational as well as entertaining content.
User friendly, allowing for a customized experience.
Cons
Free version contains ads.
Play next, or add to queue previously was a feature in the app, now it is only available when casting to a TV. The only alternative now within app is to create a playlist which is not as convenient as the Queue feature.
Conclusion

YouTube is a free app with the option for a monthly subscription. Provides a platform for users to view content, or upload videos. Overtime the app's algorithms adapt suggested videos based on the user's viewing history, creating a more personalized experience. Many features within the app enable users to easily find videos they previously liked, follow channels they subscribed to, and discover new content in a recommended feed on the home tab. The video content provides a wide range from the trending music videos, gaming, entertainment, news, and more.
Do you like this app?
178 32
Related Apps
Most Popular Apps
Categories