Updated 05-08-2023
| | |
| --- | --- |
| Version | 2.23.9.75 |
| Google Play Downloads | 7,973,968,493 |
| Developer | WhatsApp Inc. |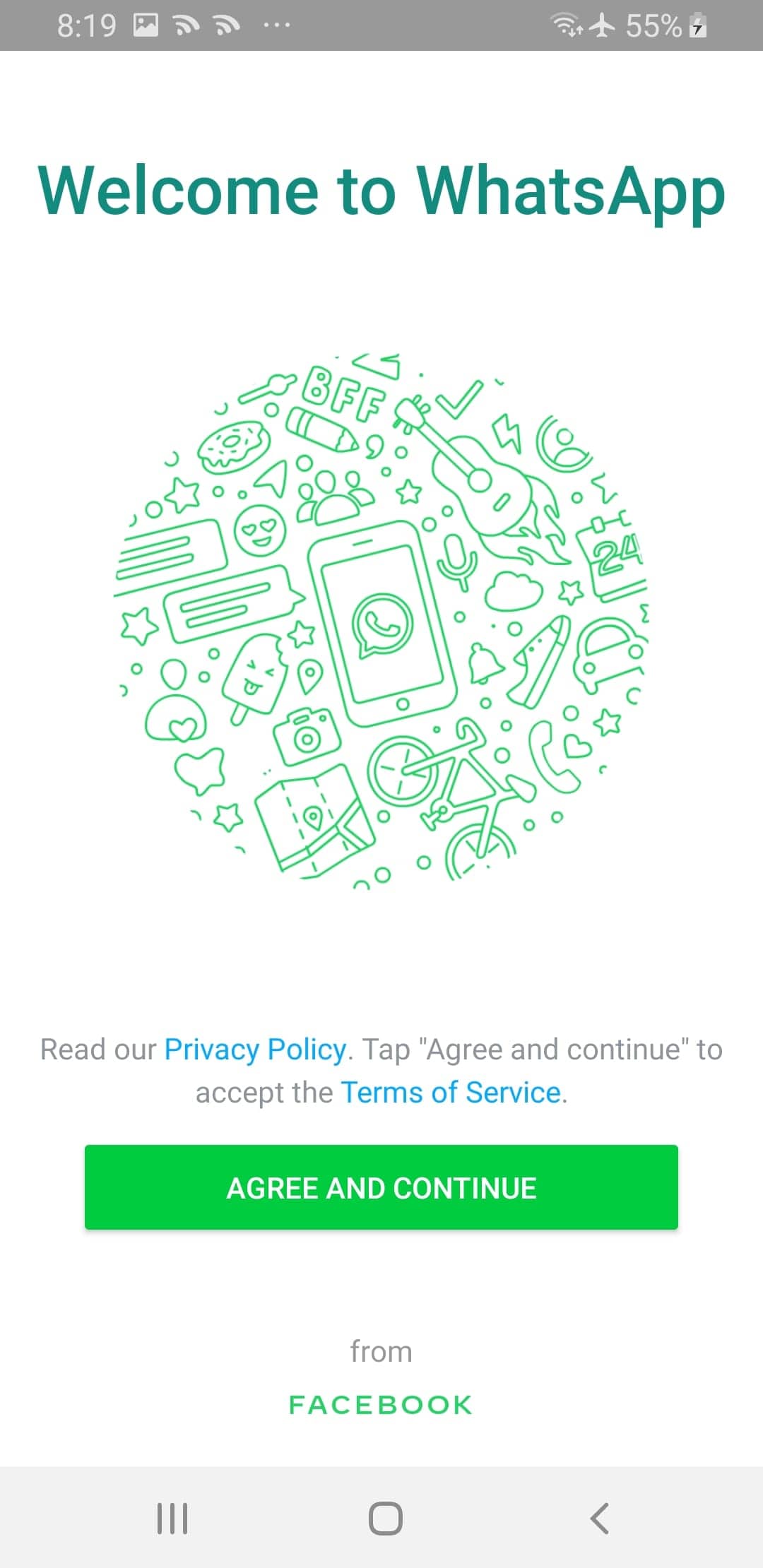 Overview
Take texting to the next level with WhatsApp. Built to connect via the internet and free of charge to users, WhatsApp gives you the ability to send recordings via text, call your contacts without using minutes, and to connect to business customers for feedback.
WhatsApp has become one of the most popular connection apps in the App Store by offering free calling around the world. If you have friends and relatives in other countries, it is by far the most affordable way to communicate with them. Many businesses use it to connect with remote workers and you can integrate it with a Wordpress site.
WhatsApp is available for Android, iPhone, Mac or Windows PC. It's simple, secure, and free to download. There is a personal version available and also a WhatsApp Business App with additional features that's designed for small businesses. Learn more at WhatsApp.com.
Features
WhatsApp uses your phone's data or Wi-Fi, (as available) to let you message and call.
Send and receive photos, videos, documents, and Voice Messages.
Call your friends and family for free with WhatsApp Calling, even if they're in another country*.
WhatsApp Web, send and receive WhatsApp messages right from a computer's browser.
Easily sync the contacts on your phone with WhatsApp.
And many features to customize the app.
Pros
There are no subscription fees to use WhatsApp.
Chat with your friends around the world and avoid international SMS charges.*
Use WhatsApp across multiple platforms (tablet, smart phone, and PC).
Save money by not needing an international cellular plan.
Cons
Cannot access 911 and other emergency service numbers through WhatsApp
Free version contains ads.
Conclusion

Switch from SMS to WhatsApp to send and receive messages, calls, photos, videos, documents, and Voice Messages. Stay in touch with contacts in other countries on your phone without expensive international cellular plans. We give this app our recommendation.
* WhatsApp calls and messages use the phone's data or Wi-Fi rather than the cellular plan's voice minutes and messages.
Do you like this app?
2109 287
Related Apps
Most Popular Apps
Categories