Updated 05-17-2023
| | |
| --- | --- |
| Version | Varies |
| Google Play Downloads | 8,596,585,608 |
| Developer | Facebook |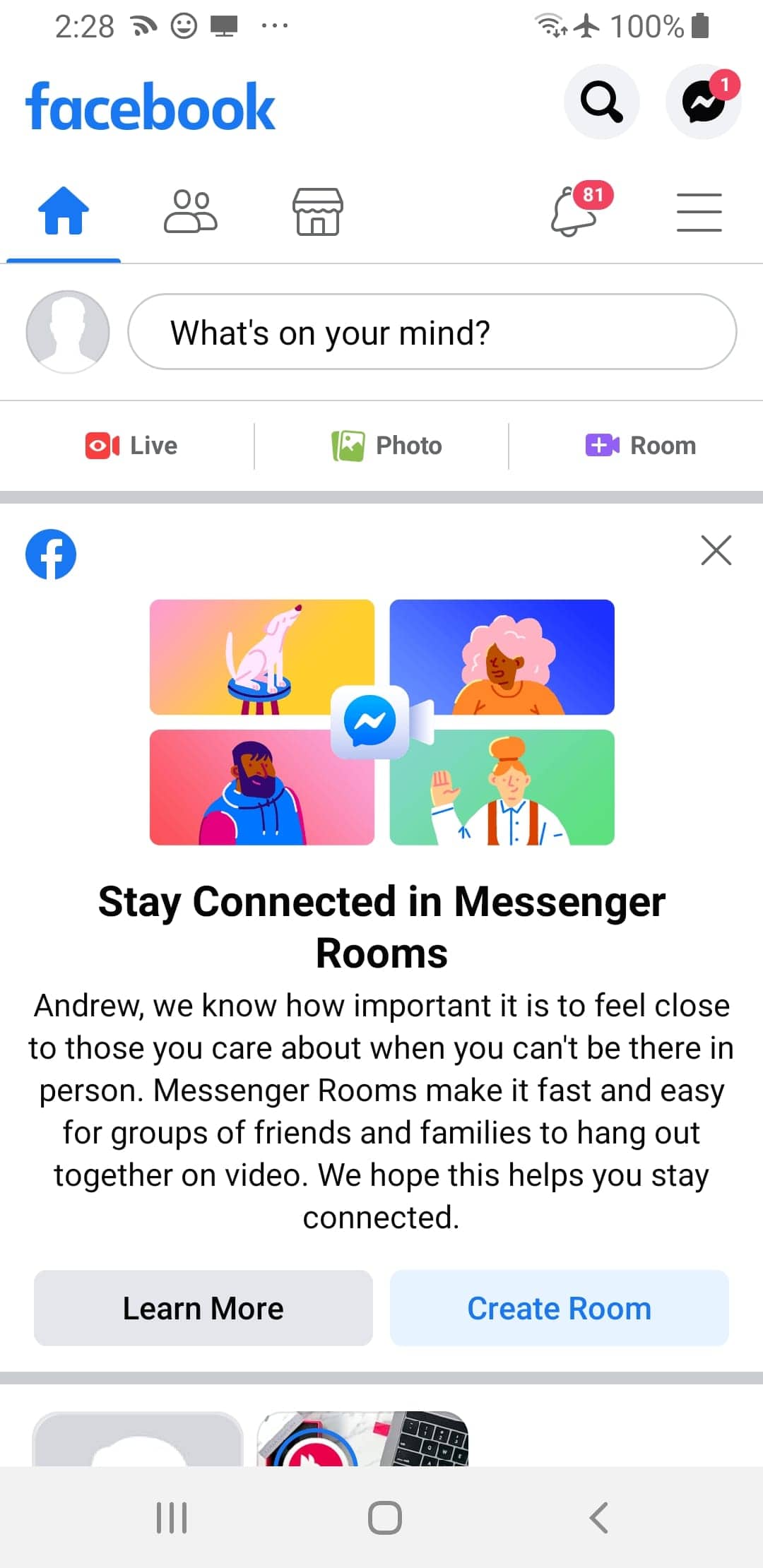 Overview
By far one of the most popular apps on the App Store, Facebook has been installed on over five billion devices and is widely used by both teens and adults, including seniors. You can use it to connect to family and friends, share photos and videos, and find local events to attend. You can even buy and sell products and services on Facebook Marketplace.
Ever wake up in the morning and want to tell the world how you're feeling? Use your status update and you can blast those thoughts to everyone. How about an online game or two? You can use Facebook for that also. Through their partner Zynga, Facebook offers dozens of online games that you can play with friends or use to meet new people around the world.
Viewed as one of the most powerful communication tools on the planet, Facebook can be used on any device, mobile or desktop. For additional information visit Facebook.com/Facebook.
Features
Allows you to connect to friends & families
Share photos & videos
Buy & Sell With Facebook Marketplace
Follow Interesting People
Pros
The Most Popular Social Network
Easy To Connect With Friends & Families
Cons
Poor Customer Support
Users Report Being Locked Out
Numerous Advertisements
Hard To Keep Privacy (Registering May Require ID)
Conclusion
Facebook is the largest social network, and while there are concerns about privacy, it may be the only option to keep in contact with family and friends for many.
Do you like this app?
467 89
Related Apps
Most Popular Apps
Categories