Updated 05-15-2023
| | |
| --- | --- |
| Version | Varies |
| Google Play Downloads | 6,714,792,366 |
| Developer | Google LLC |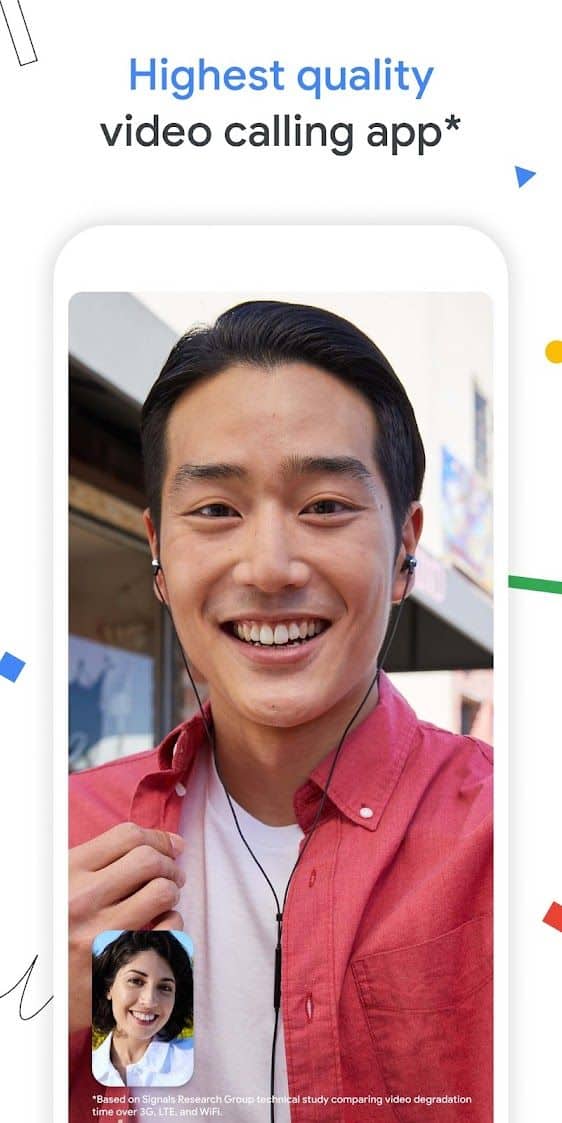 Updates
With the latest version of Google Duo, group calls of up to 32 people are possible. This makes it possible to have meetings or classes with the app. You can send invitation links for people to join a call. You are also able to share pictures and participate in video calls.
The family mode caters to the younger users with doodles, masks, and other effects.
Overview
Google Duo is equally efficient on android and iOS devices. It is a phone call and messaging app that also allows picture sharing and video calls. The camera mode allows you to take photos and use multiple filters and stickers. The camera even works in low light conditions so you can have clear photos and calls without a lot of light in the background.
Features
Clear audio and video calls.
Ability to send pictures, audio, and text.
You can take pictures during calls.
Family mode allows you to add effects and doodles during use.
Up to 32 people can participate in a call.
Video is clear even in low light.
Pros
It is a free app.
Works well without high-speed internet.
Create specialized rooms for group chats and calls.
High-resolution video.
Cons
Works a little differently on 3G, LTE, and wi-fi networks.
The app is free but there may be data charges from your carrier.
Requires a Google account.
Some features only work on certain devices.
How does it work?
Download and install the Google Duo app on your device.
Login to your Google account.
Import your contacts from your address book.
Do you like this app?
21 4
Related Apps
Most Popular Apps
Categories